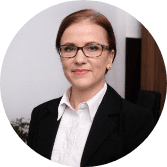 Elisabeth Pedzik, M.Sc.
President of the Management Board
Graduate of Economics at the University of Bochum. From 1996 to 2003, she actively participated in projects implemented by Truebuch Colonia, a company of statutory auditors and tax advisers, as an assistant statutory auditor and project manager, and from 2003 as an independent statutory auditor.
Elisabeth Margarete Pedzik has led projects mainly in the B2C and B2B industries. In 2003, Wirtschaftsprüfer (statutory auditor), after passing the Steuerberaterprüfung state exam, by the Ministry of Finance of North Rhine-Westphalia. She has participated in many training courses at home and abroad. She specialises in maintaining accounting books for capital (mainly public) companies.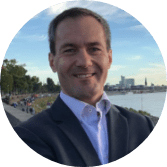 Michael Konopka
Shareholder
Senior Management Consultant / CIO since 1998. Many years of experience in the energy, water management, real estate, metal processing, pharmaceutical and food industries.
Responsibilities: Interims-Management, Management Consulting, digitisation strategy, creating a project / programme structure in a company, optimisation and potential analysis of business processes in connection with IT processes, project management / multi-project management, process-based software implementation.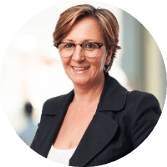 Zofia Dzielnicka
Partner
Graduate of Law at the University of Wrocław. She started her professional career working for banking institutions: PKO BP in Wrocław and NBP, Chief Specialist. Next she took the position of the Director of the Department of Foreign Affairs and International Cooperation at the headquarters of Bank Zachodni S.A., where for many years she was a member of the Credit Committee, and the Assets and Liabilities Management Committee.
Participates in many training courses at home and abroad. Completed a training course for certified accountants. Specialises in keeping accounting books for capital (mainly public) companies.

In order to maintain the high level of our accounting services, other personnel have university degrees in economics and specialise in accounting. They also have many years of professional experience in accounting, and certificates from the Ministry of Finance authorising them to independently operate an accounting office.
The business focus of CKSK is comprehensive accounting, HR and legal services for companies and business organisations, with particular emphasis on commercial law companies. Partnerships limited by stocks form the largest group of CKSK customers. We provide our accounting services in compliance with the applicable laws: the Accounting Act of 29 September 1994, the Corporate Income Tax Act of 15 February 1992 and the Goods and Services Tax Act of 11 March 2004, as amended from time to time, as well as other legal acts that apply to the preparation of tax returns for businesses (PIT-11, PIT 40, PIT 8R, PIT 8AR).